Sell your catch to thousands of buyers on Pesky's Marketplace
Our goal is to help you achieve higher, more stable prices across all of your catch. Our existing fishermen earn on average 30% more vs what they would receive in their local port market! For abundant species that have previously never had a market, the uplift can be up to 5 times more.
By selling through Pesky's marketplace, we offer your catch to thousands of buyers within the supply chain - from wholesalers, fishmongers, chefs and households - in order to get you the highest price possible across all species.

From the moment you land your catch on the quay, we will manage everything on your behalf - from pick up, grading, selling, packing and distributing to all of the different customers that buy your fish - we'll even give you the ice to take to sea! More money for the same effort.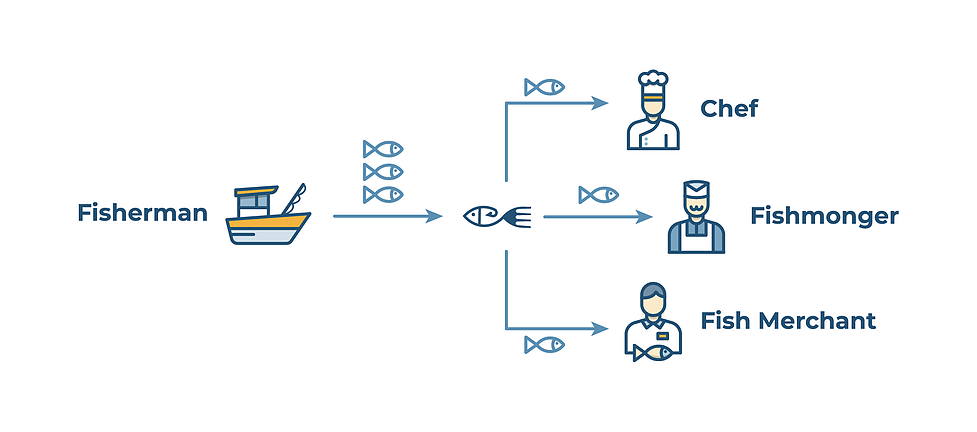 We actively look to develop partnerships with inshore boats that demonstrate the most responsible catch practices. Our fleet uses low impact catch methods, targets abundant sustainable species and sizes, and works within strict quotas. As a company, we work with various regulatory and research bodies, including the SW Ecological Risk Assessment, Defra and the MMO.
We'd love to hear from you if you'd be interested in selling your fish for better, fairer prices to the hundreds of buyers on Pesky's marketplace. Simply fill out the contact form below and we'll get back to you within the next 24 hours.